Calculated, documented run off values.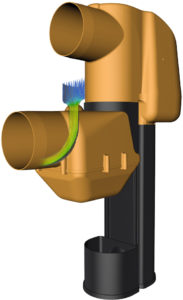 Drainage approval halted thousands of homes from being built last year. Rain Activ is supplied with all documentation you require to present for planning submission. Our drainage experts have written academically supported algorithms to specify a correctly calibrated system as well as provide proof for planning authorities.
Every system calculation is vetted by a leading drainage consultancy for peace of mind. All calculations are generated to handle the run off capacity specified by planning authorities during a '1 in 100 year' storm event in with additional emergency capacity built in.  In normal circumstances, calculations will be completed within 3-5 days.