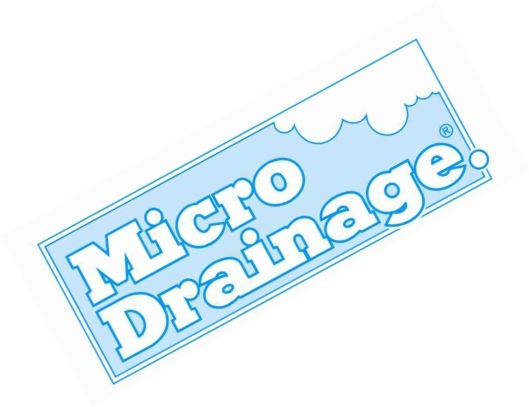 Bespoke SuDS for your site
Every system is individually calibrated to site requirement. Both rate of attenuation and volume of attenuation required are set bespoke at the factory.
We use the leading industry recognised Micro Drainage Software in order to calibrate the system correctly.
How does Rainwater Harvesting Ltd calibrate a system?
When a client is given the hurdle of set run off values to meet planning permission, we analyze the following;
Required run off rate.
Roof size.
Geographical location.
Site information (for tank location)
Potential water usage (for correct sizing for domestic systems utilising Rainwater Harvesting.)
Using the date provided above, our experts use the industry leading Micro Drainage Software to calculate the amount of attenuation required as well as maximum run off. All calculations are generated to handle whichever storm event is required in your location with additional emergency capacity.  All calculations are vetted by a leading drainage consultancy ready for immediate submission to a planning authority.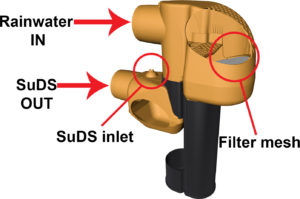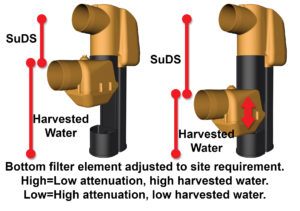 How are systems altered?
The volume of attenuation is virtually infinitely variable between 750L-15,000L depending on site requirements.  Once a base size has been decided from our range, the SuDS element of the filter can be raised and lowered to provide a higher or lower ratio of SuDS to harvested rainwater. Rate of attenuation is altered by varying the size of SuDS inlet