What is Rain Activ?
Rain Activ is an innovative new SuDS system that can be used independently or in conjunction with Rainwater Harvesting. Unlike others on the market, Rain Activ is delivered with SuDS run off values required to submit for planning applications.
Rain Activ is also virtually infinitely variable to attenuate between 750-15,000L and at the rate of attenuation which can be calibrated to individual site requirements.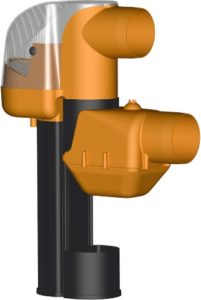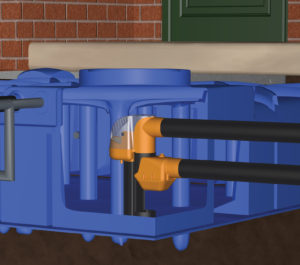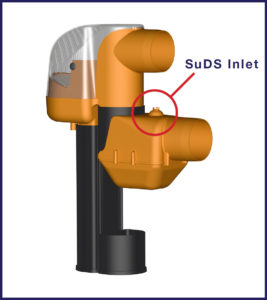 How does it work?
Rain Activ utilises a custom built SuDS/filtration element with two sections, an upper and lower element. The upper element filters water from the roof space before it enters the tank. The lower element controls the SuDS of Rain Activ. On top of the lower SuDS Chamber is a small inlet, this is the flow control valve. When water reaches this it will be released from the tank at the pre determined discharge rate. Water below the SuDS chamber will be stored for traditional Rainwater Harvesting.
Customers supply our technical team with required site drainage figures and Rain Activ is specified bespoke to requirement. This means the system will be capable of attenuating a ' 1 in 100 year ' storm effectively. The volume of water to be attenuated can be altered by altering the ratio of Rainwater-SuDS by increasing the height of the SuDS chamber. The rate of attenuation (run off rate) is calibrated by modifying the size of the SuDS inlet.
Why Rain Activ?
Rain Activ is an exciting opportunity, both to large developers and self builders alike. The system has succeeded in reducing SuDS costs during planning, purchase and installation. As well as simply reducing costs, Rain Activ far outperforms its competitors in numerous key areas:
Industry leading, ultra low storm water discharge
rates.
Professional calibration with full Micro Drainage
calculations provided.
Arrives to site fully assembled and ready to install.
No moving or consumable parts, and fully selfcleaning.
Add rainwater harvesting for very little extra cost.
Designed and manufactured in the UK.
Due to recent flooding incidents, planners are putting a high emphasis on new developments to include an effective drainage strategy.
Rain Activ provides a new, higher performing, lower cost alternative to traditional storm attenuation systems.